The iART Alliance is preparing for the next phase of RPAS Traffic Management Services (RTM) Trials in Alberta 
On September 20th and 21st 2023, AIRmarket hosted the creation of the Alberta RTM Trials (iART) Alliance through a Tabletop exercise with support from Suncor Energy and Sturgeon County. 
In preparation for the pending call for RPAS Traffic Management (RTM) trials proposals from Transport Canada, the event has formed a dynamic collaboration of 60+ stakeholders (see "Participation From" below), as the foundation for our pending response. Over these two intensive days, the participants united to establish a collaborative association with a common mission: 
Strategically enabling the airspace for Beyond Visual Line of Sight (BVLOS) use of Remotely Piloted Aircraft Systems (RPAS) for the purpose of reducing carbon emissions in the Canadian Energy sector initially. The recognized use of RPAS Traffic Management (RTM) services and Electronic Conspicuity (EC) are the cornerstone of enablement.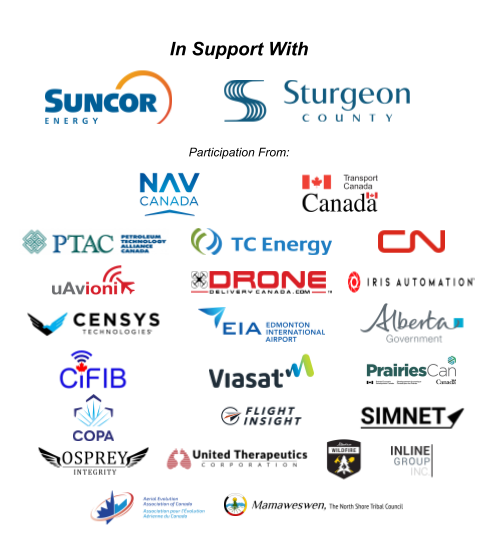 The Alliance's initial plans involve drone flights originating from Sturgeon County's Villeneuve Airport, extending to Josephburg Airport and then spanning across the Edmonton region and Fort McMurray Oil Sands region by mid 2024. The forward/slash Movement, a grass-roots business initiative, that will further empower the iART Alliance to establish a drone ecosystem in Edmonton, and take advantage of optimized airspace and commercial opportunities in Alberta.
This initiative promises to foster sustainable progress and revolutionize commercial services in the drone industry throughout Canada (see "iART Executive Summary" below).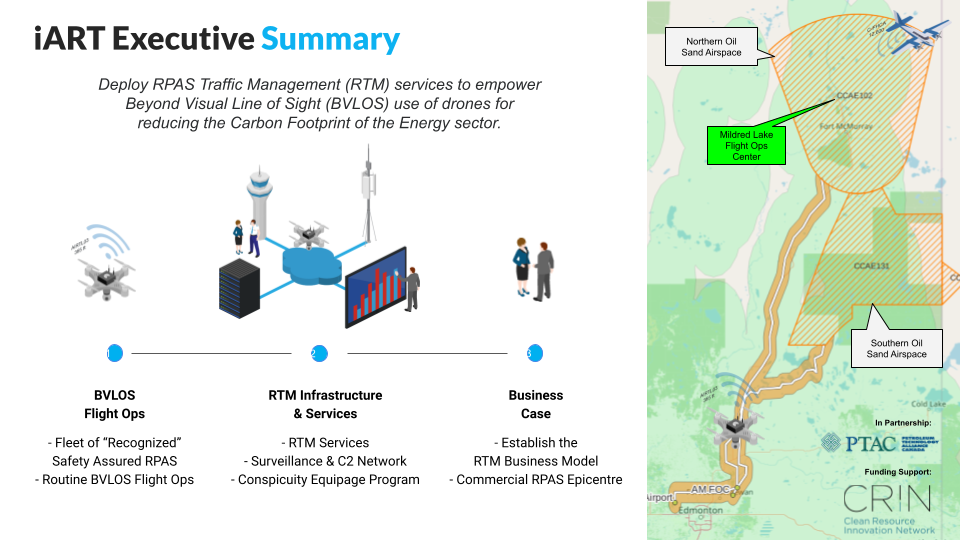 AIRmarket is enabling the Canadian airspace for drones through deployment of SKYLINK RTM services powered by AstraUTM.